The end of this year also marks the closing of a series of events launched by NEUF architect(e)s as part of the firm's 50th anniversary celebrations. The publication of its retrospective book Half a Century of Building Storeys looks back at its many achievements and sets the stage for the next fifty years.
"Roger Desmarais and Edgar Tornay founded our firm on human values and on principles of openness and respect. Our workforce has increased significantly since 1971, projects have multiplied, our sectors have diversified, but the same family spirit and collaborative attitude still guide our practice."– the partners of NEUF architect(e)s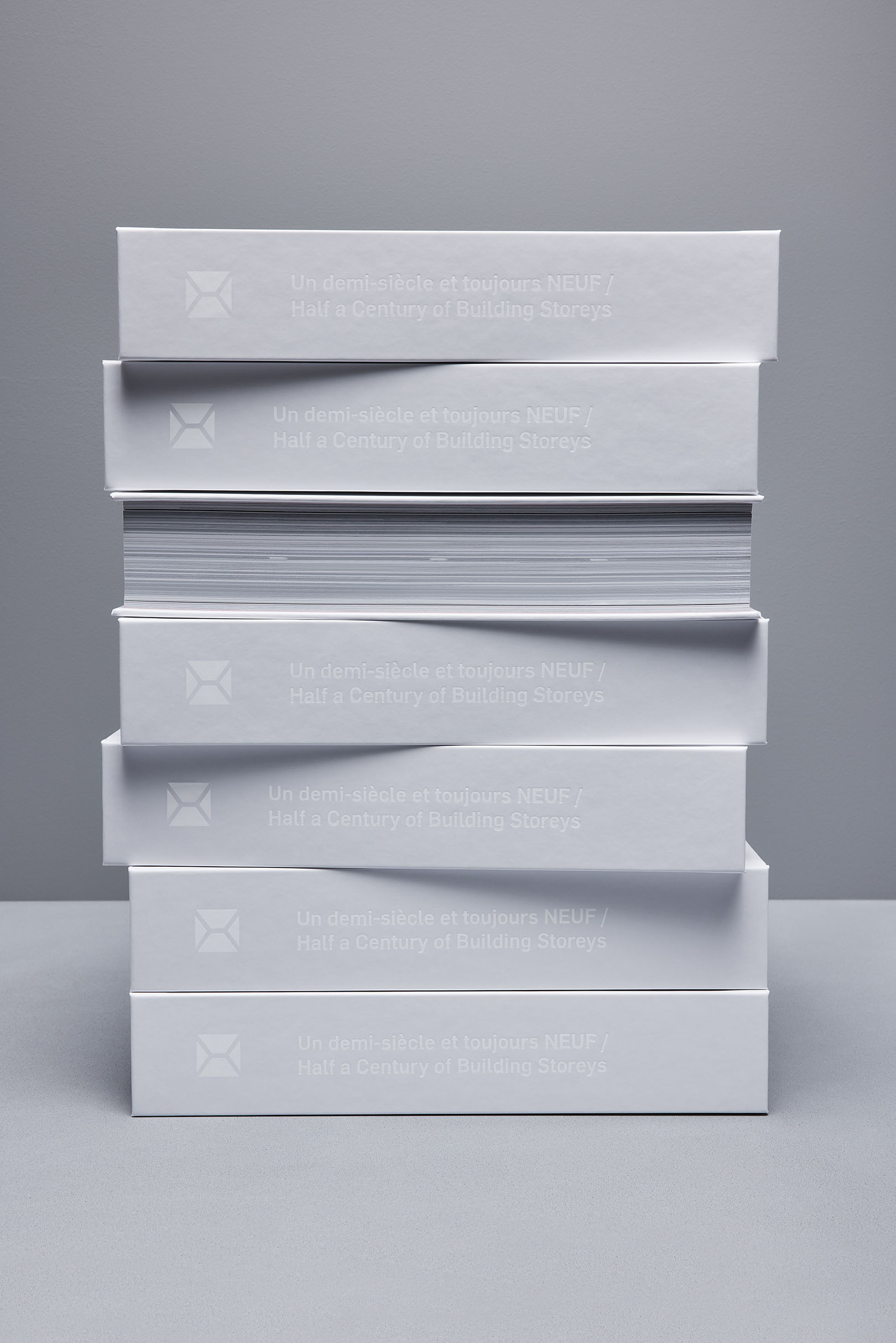 26.6 x 21.8 x 5.4 cm – The impressive dimensions of the book which NEUF created for this special occasion is in keeping with a long tradition close to its founder's heart and, as befits the character of the firm, embodies qualities of unity in plurality. Unity reflects the relationship of trust between the firm, its collaborators and its valued clients, while plurality reflects the firm's many expertise and varied undertakings. The book illustrates this duality through bilingual texts and images of the past, present, and future—testifying to the diversity of the projects NEUF has completed throughout Quebec and Canada, as well as in the Americas, Europe and Asia. Archival documents, photographic reports, unpublished anecdotes and interviews with stakeholders trace the firm's development in parallel with that of the changing economic and social landscape of Eastern Canada.
NEUF50 Cocktail Reception – The culmination of festivities was an evening held in the atrium of Maison Alcan on November 24 to present the publication to an exceptional gathering of Quebec's real estate and construction industry, friends and family. Some 750 guests from the firm's clients and colleagues gathered in this storied space, which recently underwent an important rehabilitation on which NEUF collaborated. The evening was filled with testimonials, reunions and the unveiling of a sculpture made from hundreds of copies of the book, and will remain a memorable event in the firm's history.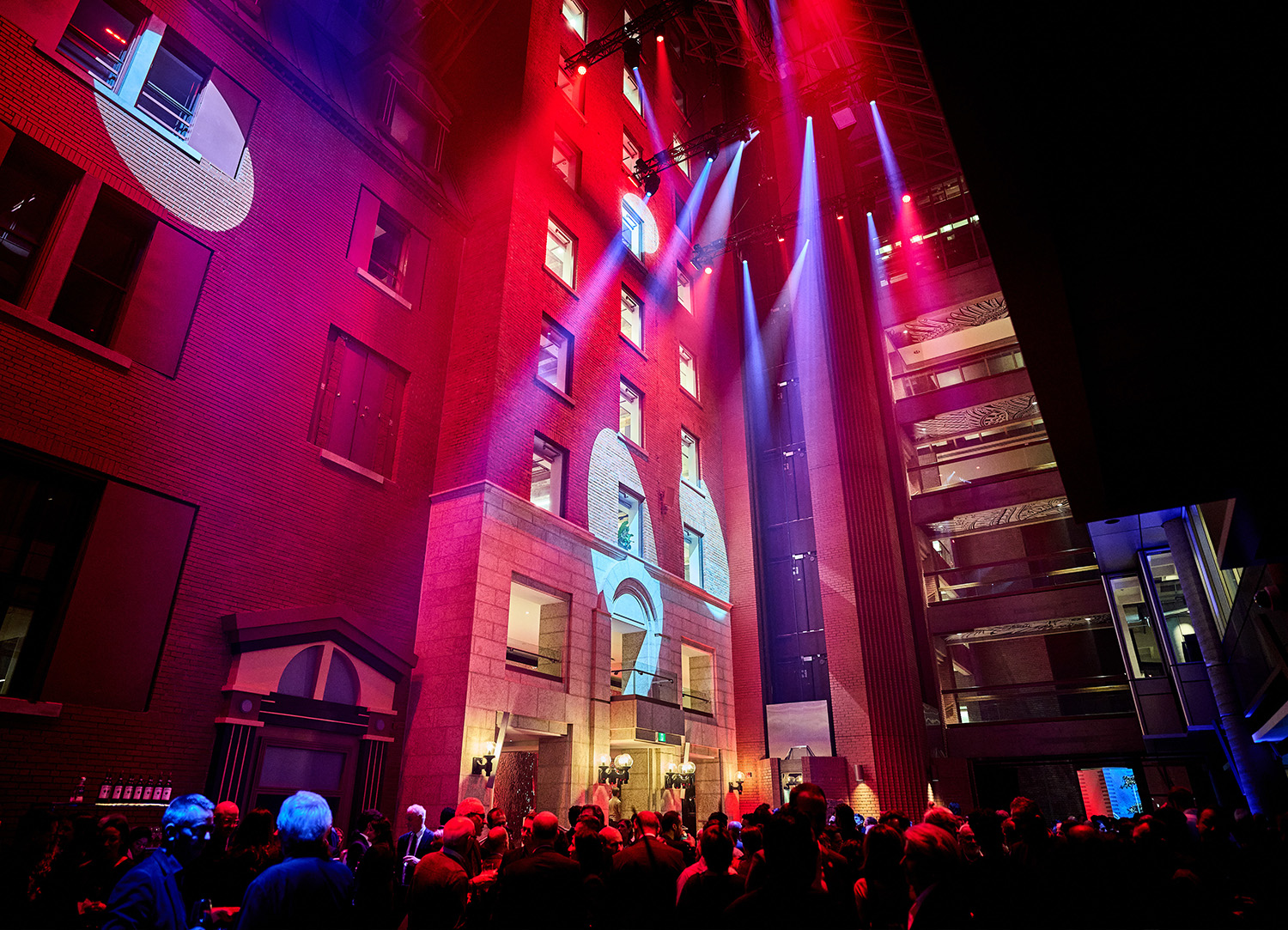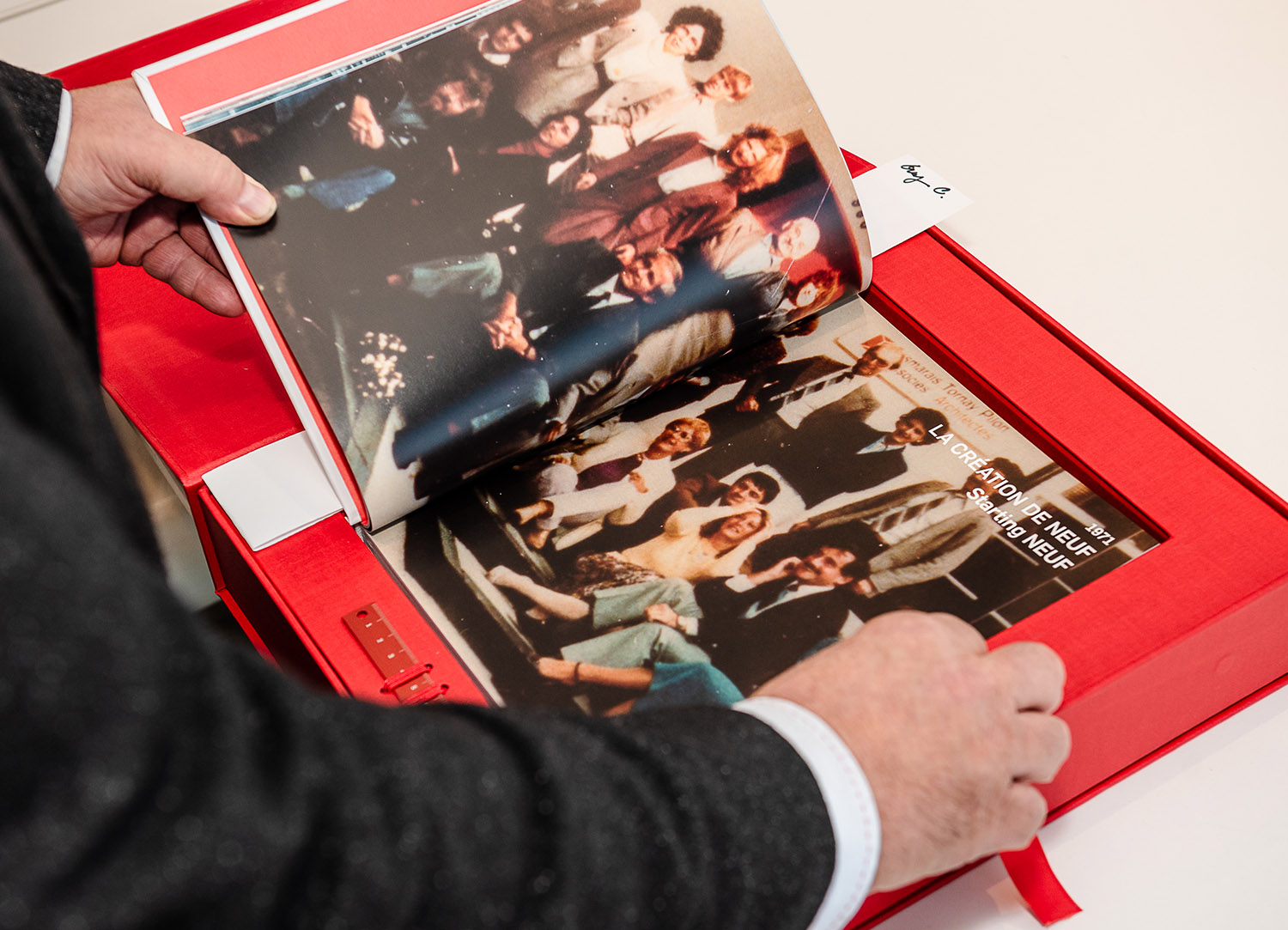 A year of celebrations – The cocktail reception crowned twelve months of special events, during which NEUF showcased the production of key projects in the firm's growth, including several major buildings at the forefront of modern Quebec—the headquarters of Banque de Montréal (BMO, 1971) and Canada Post (1994), the Centre Hospitalier de l'Université de Montréal (with CannonDesign (2021), the new Pearson hangar for Bombardier (2023) — as well as many high-rise towers which define the Montreal skyline. The Atelier NEUF Global Design Studio university grant brought together Quebec's three world-renowned schools of architecture (McGill University, Université de Montréal and Université Laval) around a common site and curriculum for the first time.
Read the press release on v2com newswire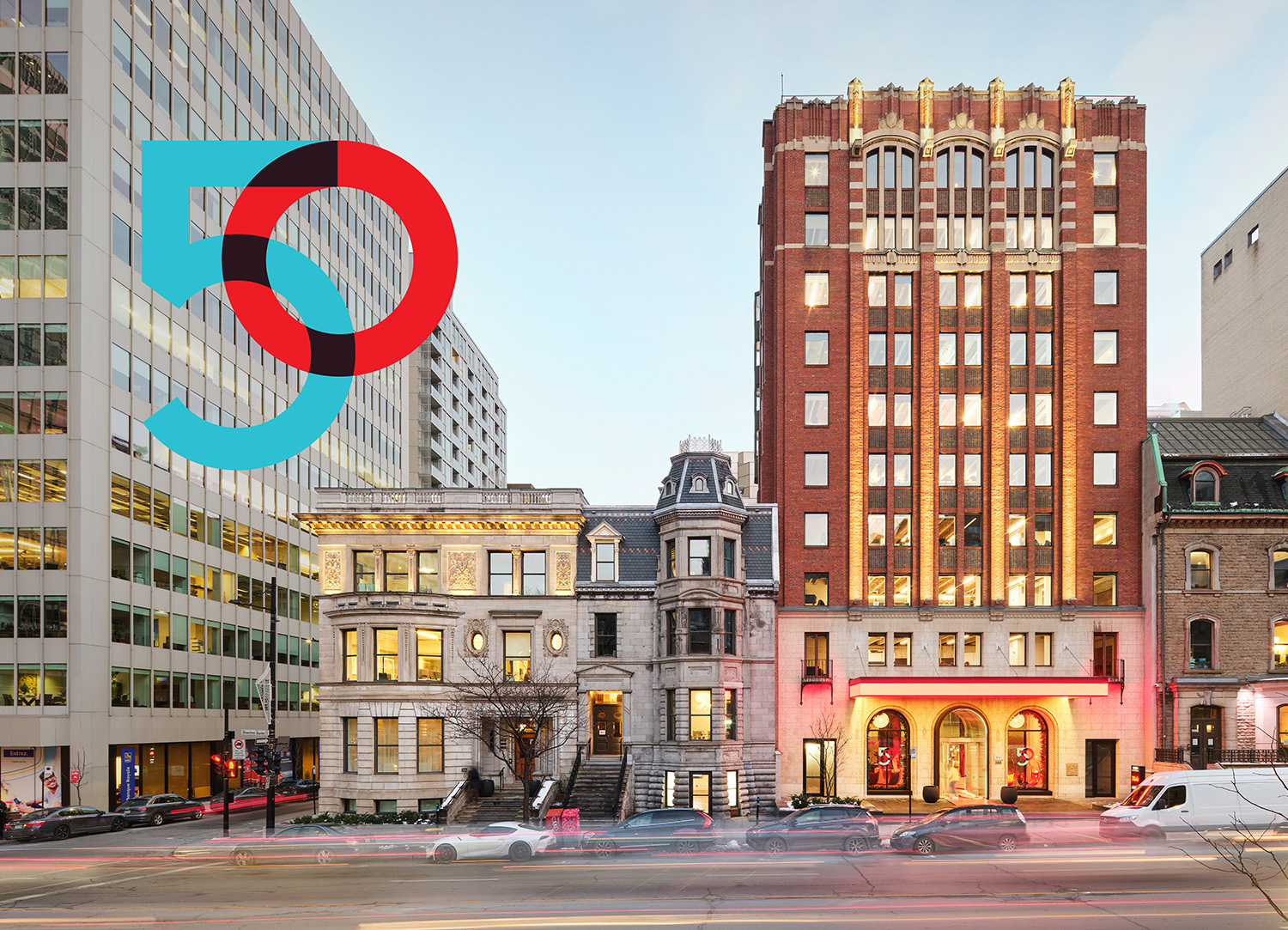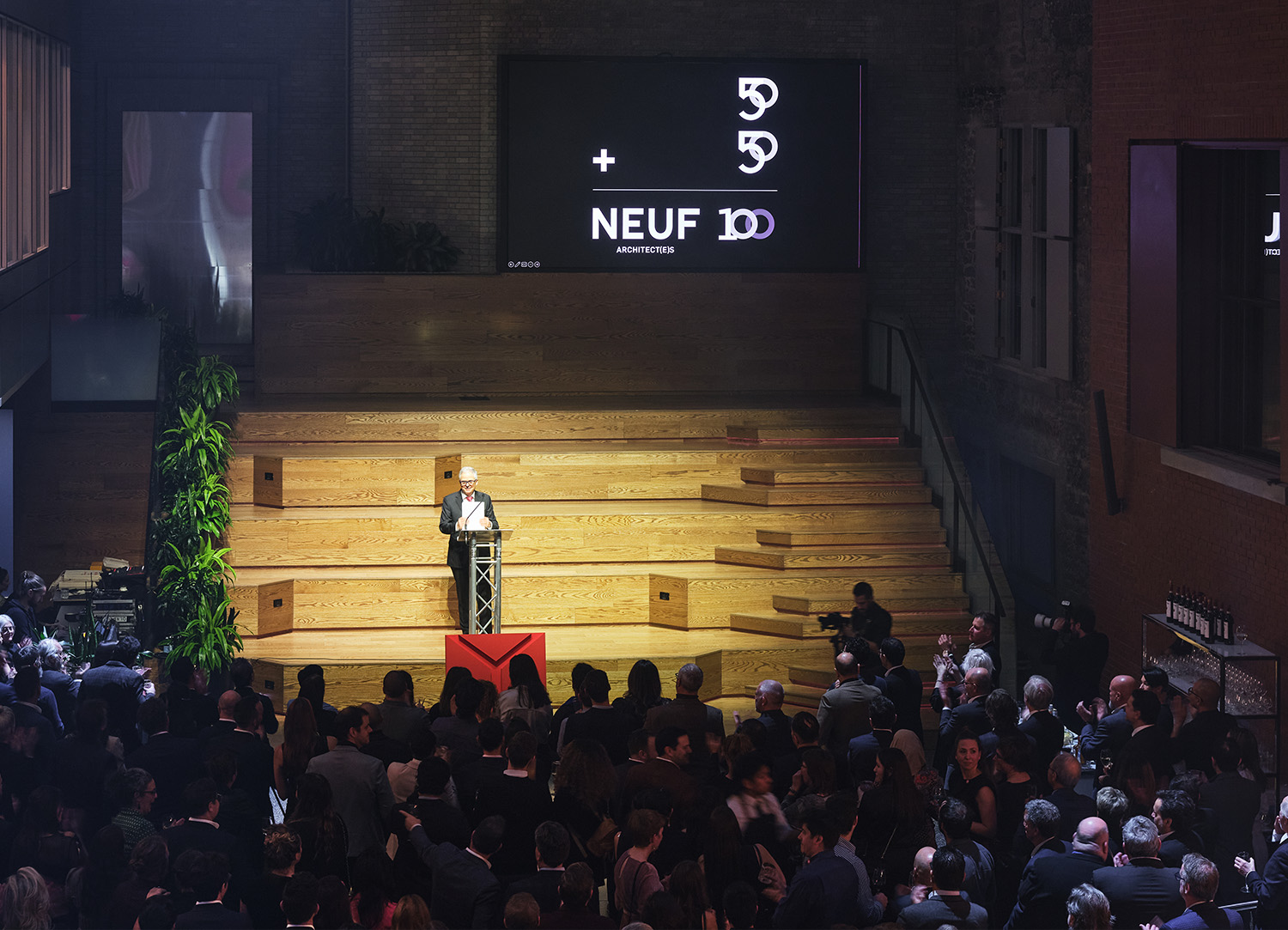 Photos: Virginie Gosselin, Olivier Arcand Samson / Cosmos Images, Ulysse Lemerise / OSA Images, JALQ Photography