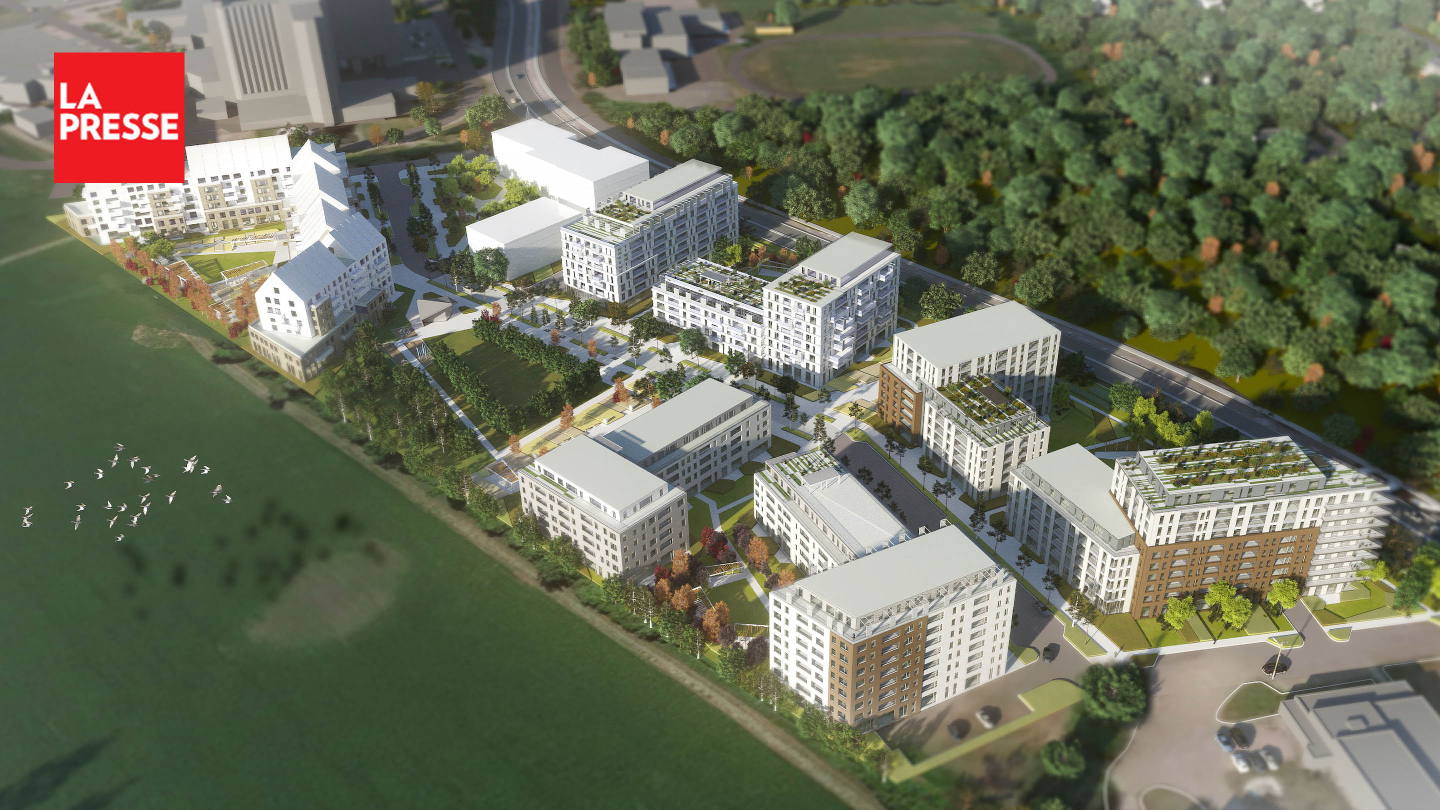 Square Bellevue is in the headlines
23.09.19
Square Bellevue is featured in this article from La Presse. Located in Sainte-Anne-de-Bellevue, this eco-responsible housing project integrates lots with specific organization and massing, thematic gardens encouraging biodiversity, and a connection to McGill University's MacDonald campus.
Extract from the article:
"The project led by Dév Méta and designed by NEUF has been selected because it reflected what was sought," explains Ms. Hawa. "They understood that we didn't want bunkers or a neighborhood where all the buildings look the same," she adds. "We really wanted each building to have its own character, with different colors, so it doesn't seem like it was all built at the same time. We also appreciated that they understood the idea of creating a village, with community gardens, for example, where the medical clinic and the hospital are assets" says Paola Hawa, Mayor of Sainte-Anne-de-Bellevue.
Click here to read the full article.