The mandate called for a 3,000,000 ft² hospital complex to be integrated into a four-block area of downtown Montreal, without affecting existing infrastructure at the site. Among these infrastructures, the Saint-Luc hospital, The Saint-Sauveur church and the Garth House were given particular consideration, for their cutting-edge equipment and heritage character. The accelerated construction model and the challenges of the situation made it necessary to collaborate closely with several stakeholders of the CHUM. This collaboration allowed for the development of creative solutions adapted to the numerous technical requirements made necessary by the existing conditions.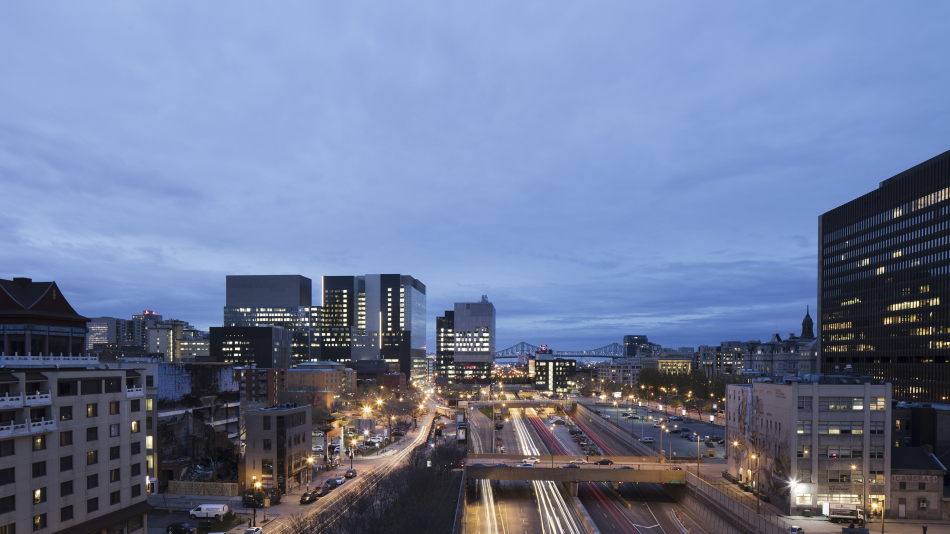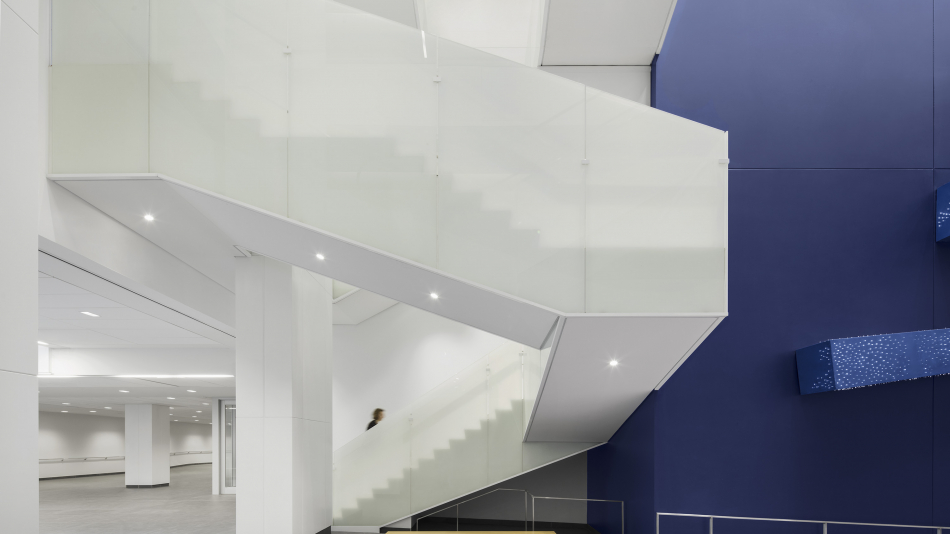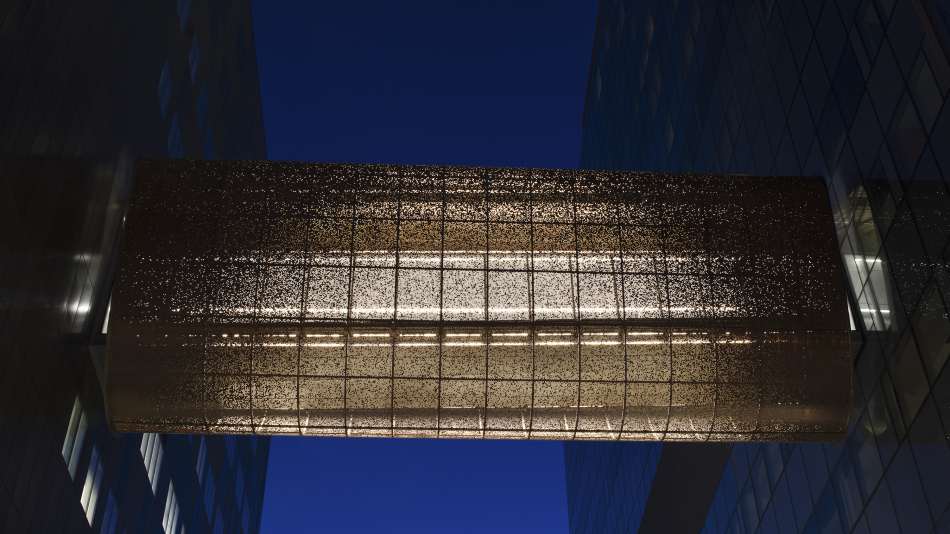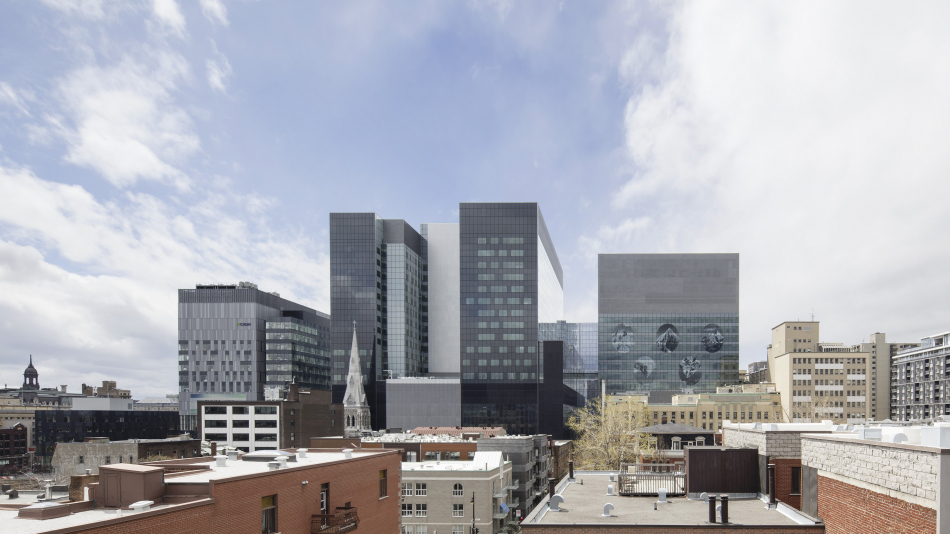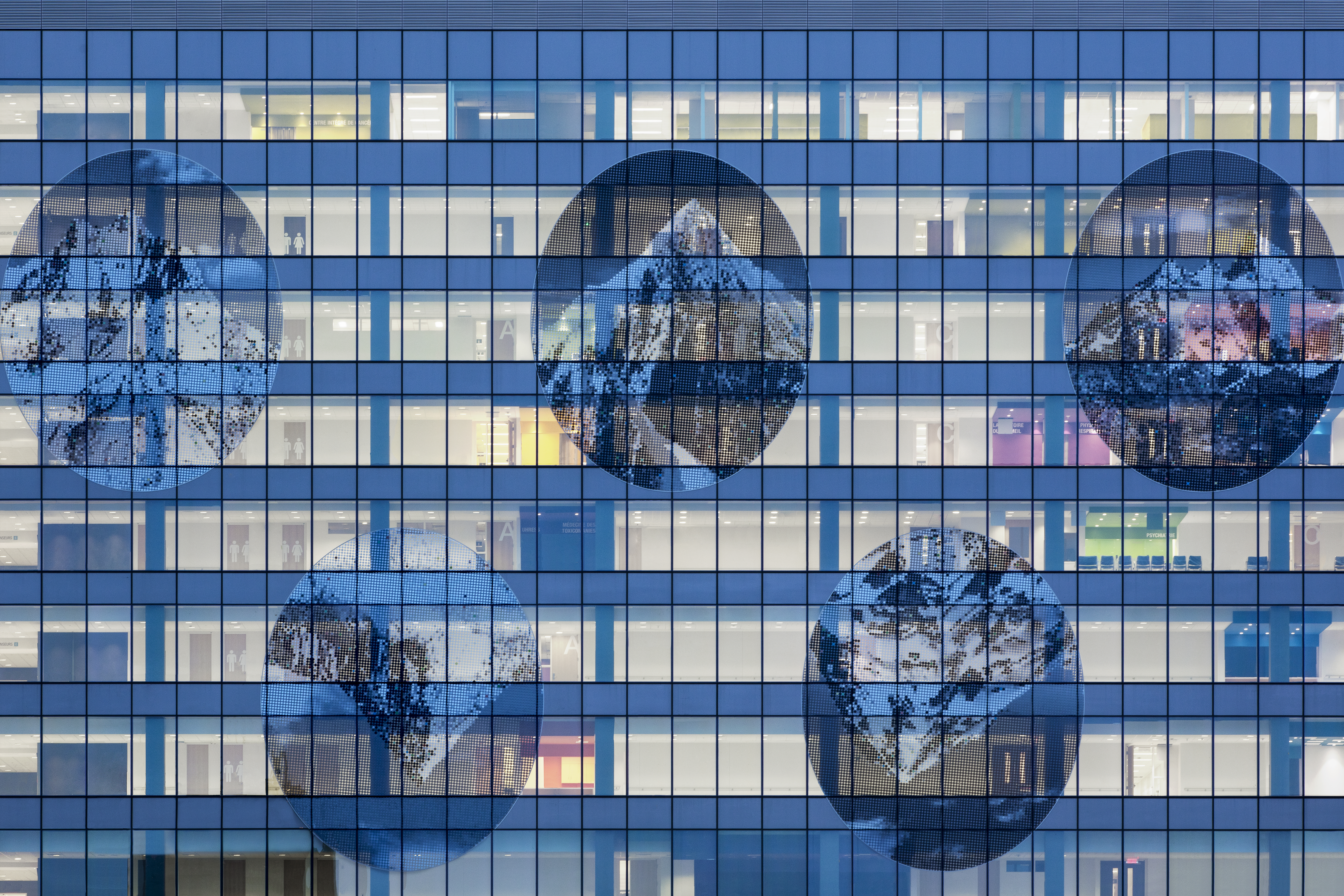 The initial projection called for 55% of the work to be completed in the first phase. Our teams reconfigured the program to accomplish 85% of the work in the first phase and deliver a fully-functional hospital right from the start. Phase 2 added offices, an auditorium, a library, and parking.
To assist in the completion of each phase, a project office was installed on-site. With more than 500 collaborators working on the architectural side, coordinating the different parties—design team, engineers, clients, and contractors—required the implementation of communications and data management tools such as virtual studios, BIM and 3D printing.
The hospital complex is spread across 25 floors (5 of which are underground) and three interconnected main buildings: a diagnostic, therapeutic and hospitalization wing; an outpatient centre; and a clinical and logistical support building.
The whole project relies on transparency and permeability so that it can truly be called a "public" building. That same spirit led to the integration of communal roof gardens, connections to public transit networks and more than a dozen works of art—making the CHUM the largest collection of public art in Montreal since Expo '67.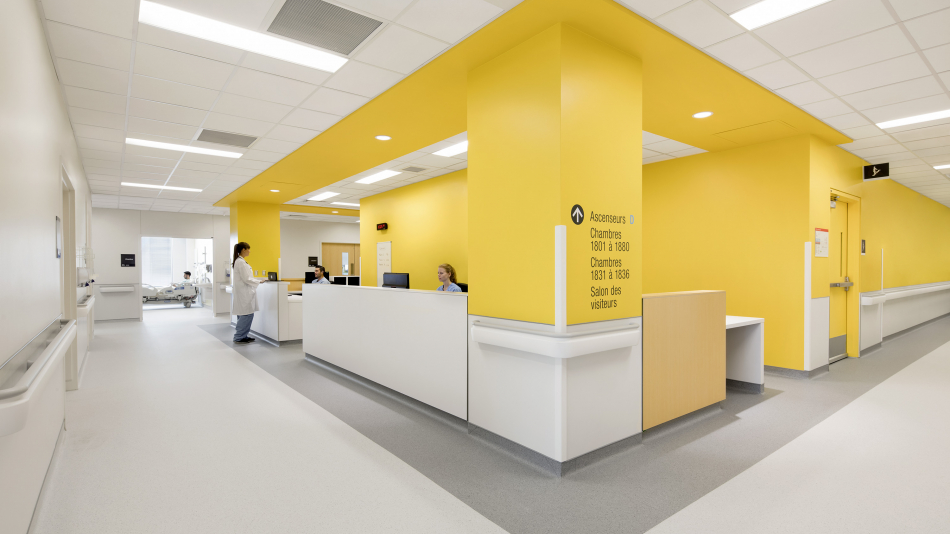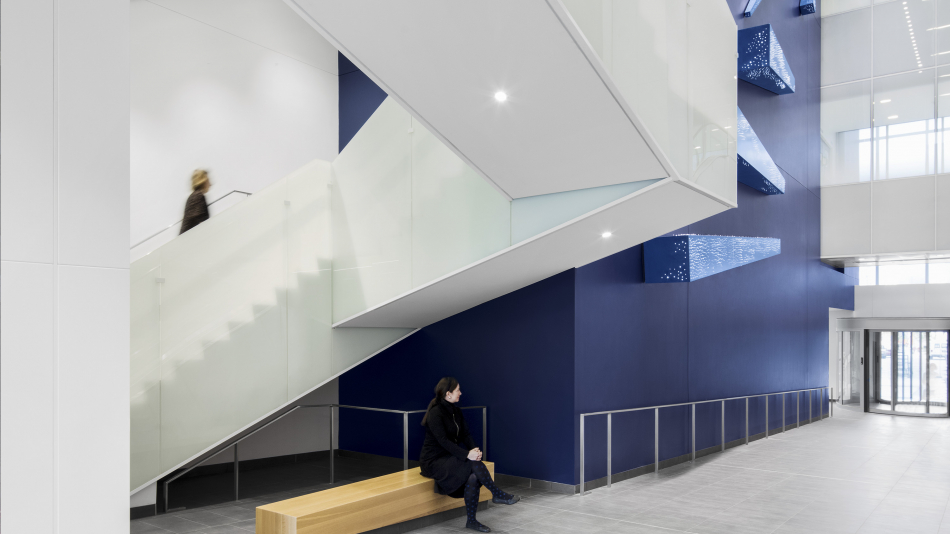 Aiming for LEED Silver certification, the project benefits both the environment and the well-being of patients, caregivers, and visitors. Strategies include maximizing the use of natural light and fresh air, reducing the consumption of drinking water, increasing energy performance by more than 40% in relation to current standards, using sustainable materials, recycling more than 75% of construction waste, and promoting natural air circulation for cooling effects.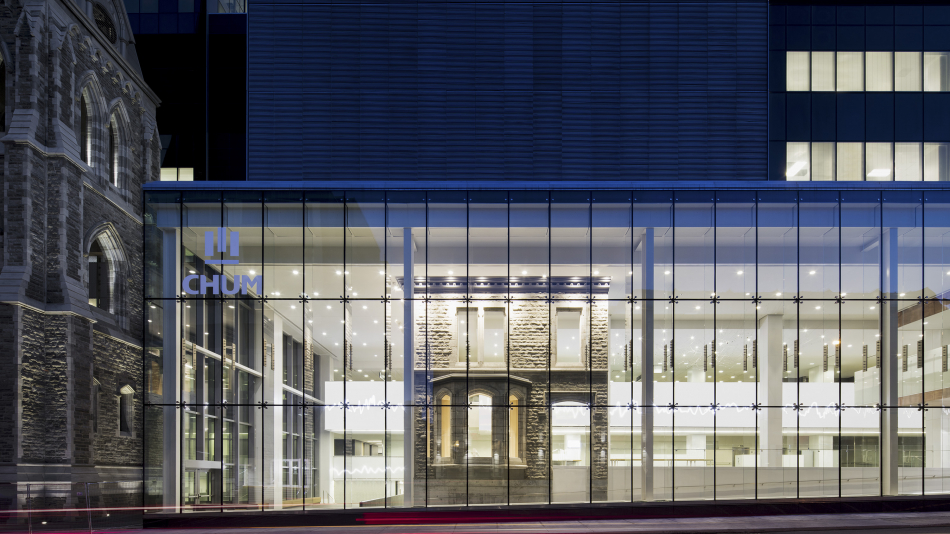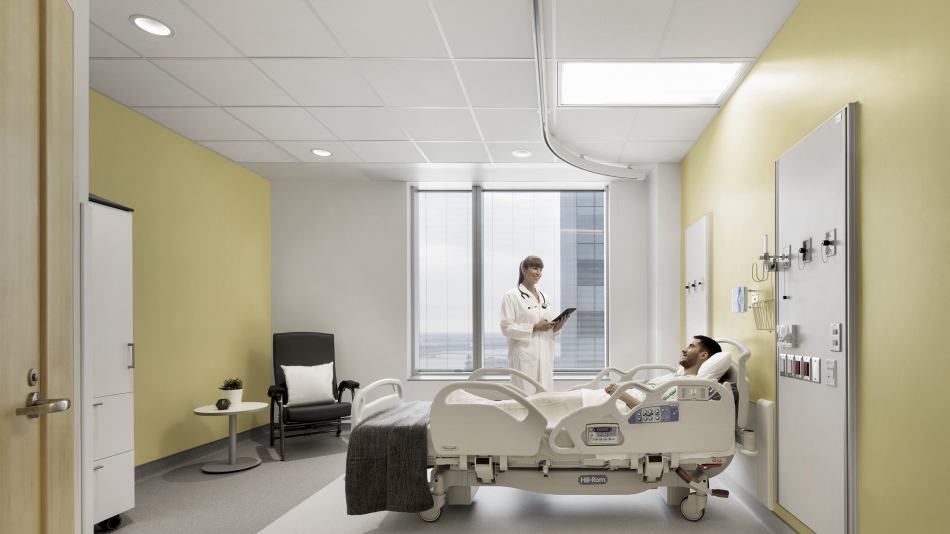 A series of 9 short films explore CHUM's construction site.

Photo credit : Adrien Williams