The massing of the project has a more formal condition facing the Parliament and a more informal composition of existing heritage buildings along the pedestrian Sparks street. On the roof a re-generative forest is planted on the North side while on the South side a generative photovoltaic canopy contributes to the buildings electricity requirements. The roof also provides a solution for water management and will help to cool the entire neighbourhood by reducing the urban heat island effect.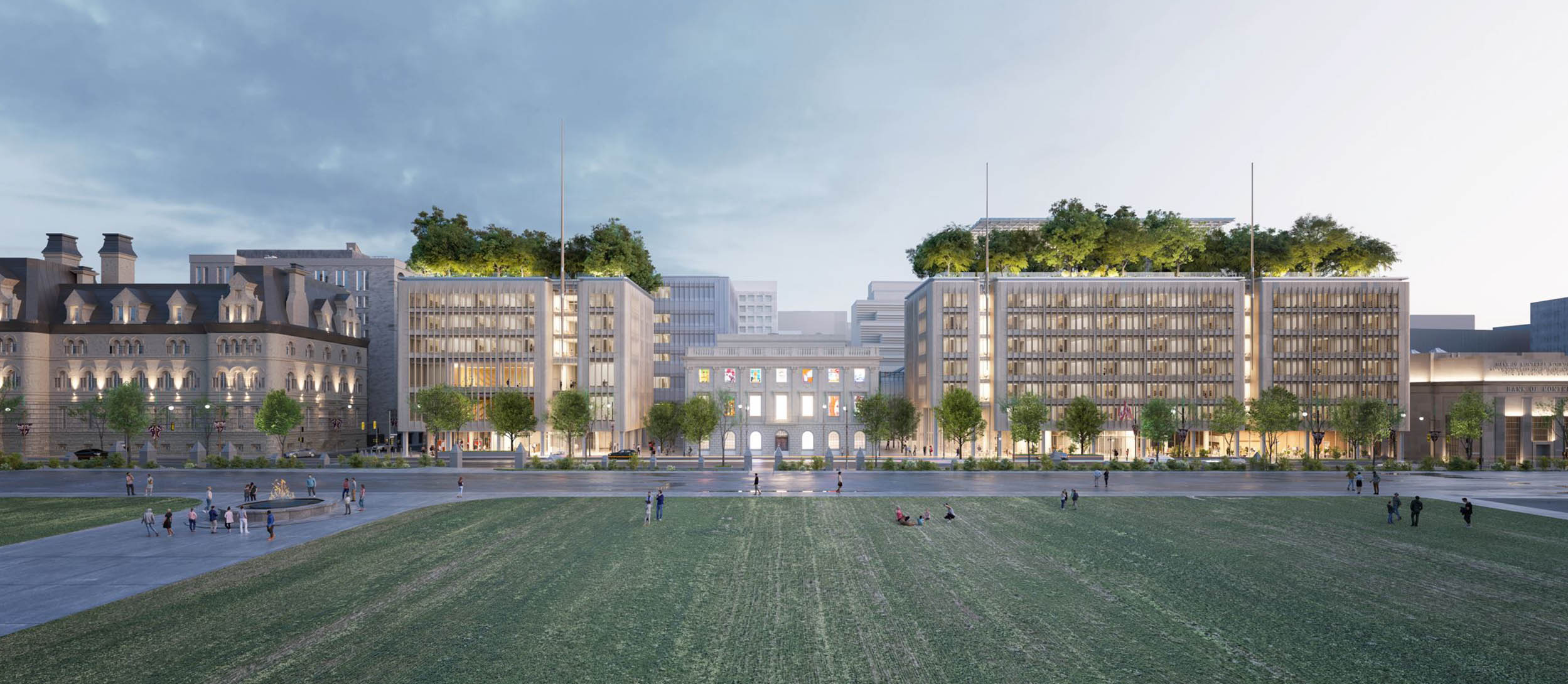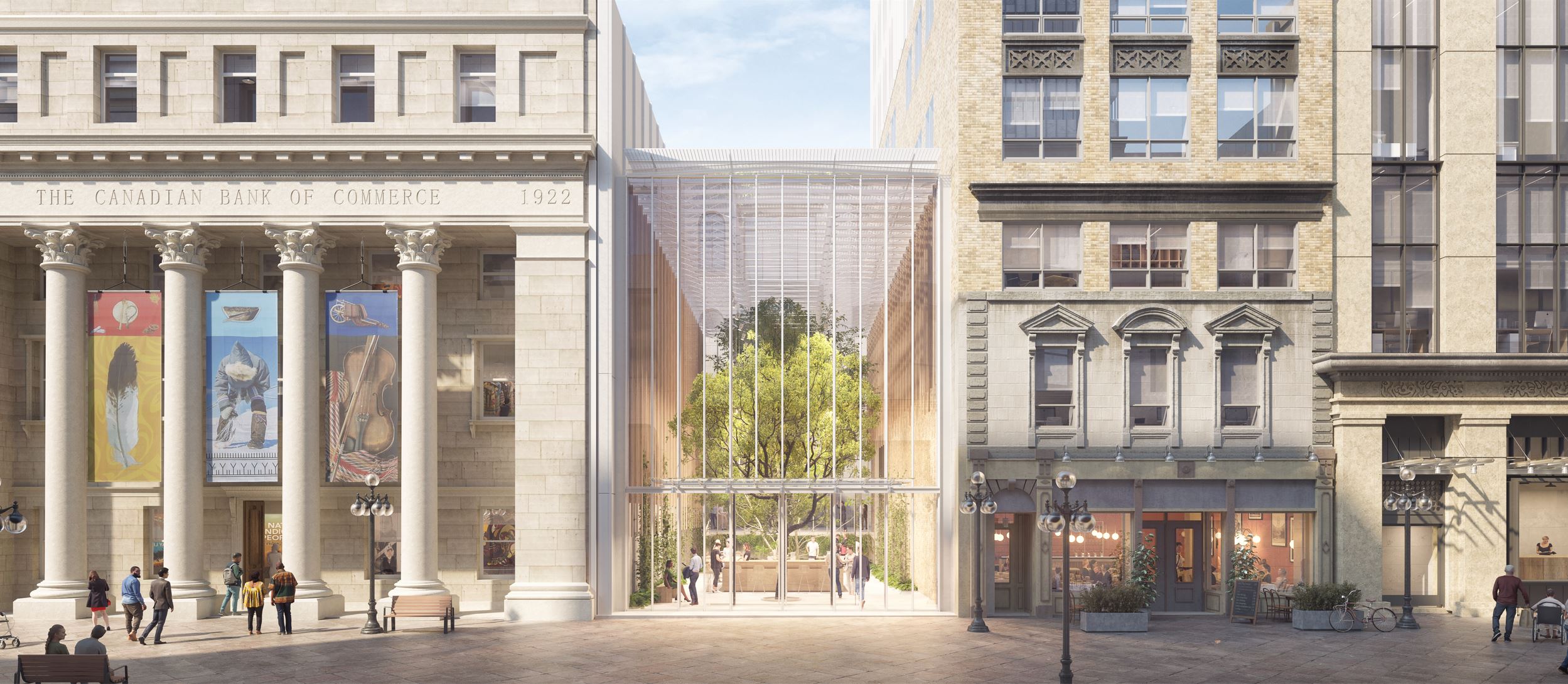 Wood is used strategically to reduce the carbon footprint and create welcoming and comfortable spaces. Atriums serve to temper the air and reduce energy consumption for heating and cooling making the building more resilient to climate extremes. Facades are characterized by deep stone fins that provide solar shading. Operable windows create natural ventilation that reduce energy use while improving comfort and wellbeing.
The rational plans enable future adaptation and re-conversion should the building functions evolve over time. The highly considered building form and efficient structural solution ensure an environmentally responsible solution that is coherent with the function and enables the project to become Net-Zero with regards to carbon emissions.