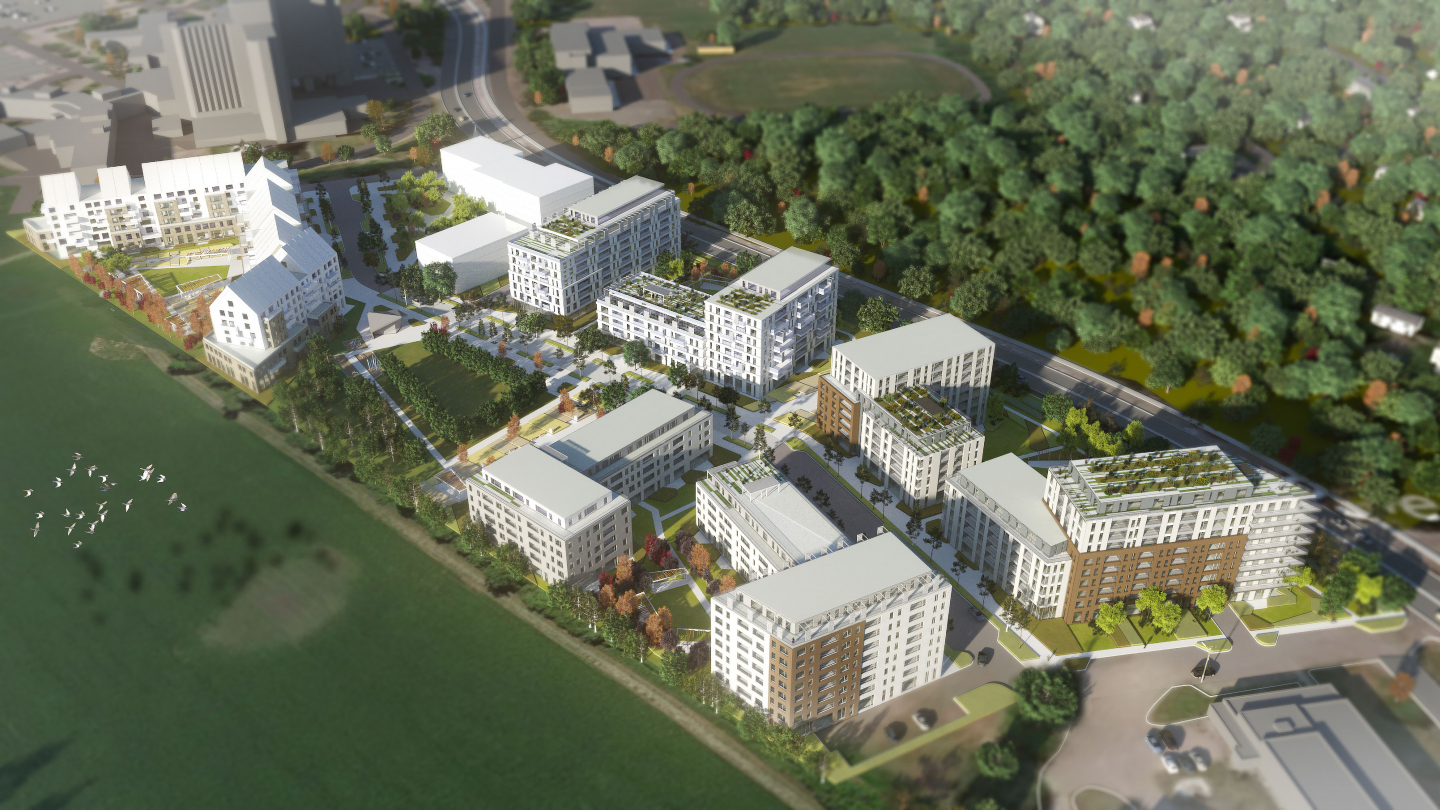 This urban project is located in the suburbs of Sainte-Anne-de-Bellevue, at the western tip of the island of Montreal. It is developed in alliance with the MacDonald Campus of McGill University in order to optimize the blending of typologies and intergenerationality via innovative social and environmental actions.
The land is divided into six plots that are open onto a vegetated, raised and shared street. Four are occupied by collective dwellings ranging from one to nine storeys in height with shops on the ground floor. The two remaining provide the community with a park and a clinic (outside the lot). Themed gardens encourage biodiversity and draw inspiration from the agricultural environment (fruit trees, edible plants or beehives).
Each lot has a specific organization and massing depending on its location and orientation. Local materials with a low environmental impact are implemented and combined with white and green roofs. The land will soon connect to the REM express rail network and prioritized pedestrian circulation and active transportation.
Location

Sainte-Anne-de-Bellevue, QC

Type

Storeys

1 to 9

Surface area

44 000 m² (land) / 80 000 m² (built)

Status

Ongoing

Certification

LEED-ND v4 Silver Targeted